Welcome to Okinawa, Japan!
Japan's southernmost prefecture, Okinawa is a chain of islands with its own history as an independent kingdom and a distinctly subtropical climate, as well as the birthplace of karate. Explore the ruins and restored castles of the Ryukyu kings, and visit magnificent beaches and coastlines with an amazing array of coral and undersea life. Come for whale watching and dragon boat races, rare flora and fauna, and an island mindset that makes you forget the clock and follow the sun.
The main island of Okinawa is a popular starting point for tourists wanting to explore this sub-tropical part of Japan. The city of Naha boasts an ancient castle, a vibrant shopping street, and many other attractions that make it well worth a visit. Naha is by far the biggest city in Okinawa, home to 60 percent of the main island's residents. It is also home to Okinawa's only public rail system, and the Okinawa monorail provides an easy route through the city to the old capital of Shuri.
Okinawa Churaumi Aquarium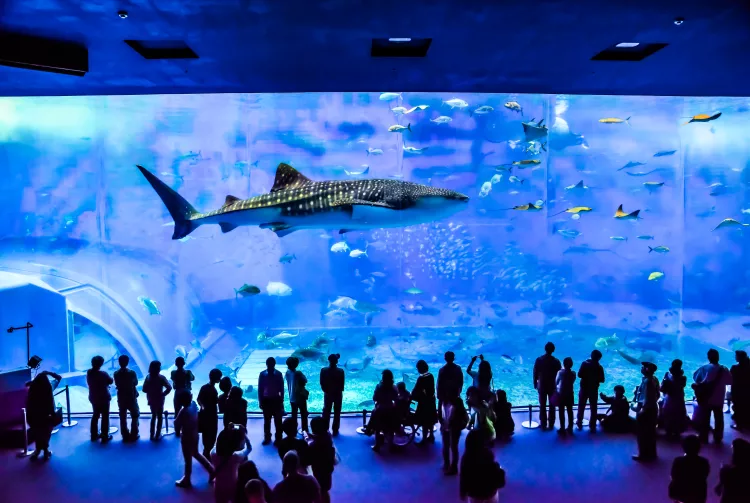 Okinawa Churaumi Aquarium is part of Ocean Expo Park and is considered one of the biggest and best aquariums in the world. Its tanks are massive enough to accommodate a whale shark. Located on the coast of Motobu Peninsula, the aquarium was rebuilt in 2002 and is now home to 740 different species of underwater life. As you enter the aquarium, you will discover a pool where you can touch living starfish with your hands and a tank containing a breathtaking display of living coral, the first large-scale exhibit of this type in the world. One of the most popular exhibits is the main tank. Known as the Kuroshio Sea, the tank is so large that it provides a home for the whale shark, which can measure up to 12 meters in length. The tank also accommodates manta rays and many species of rare fish.
Ishigaki-jima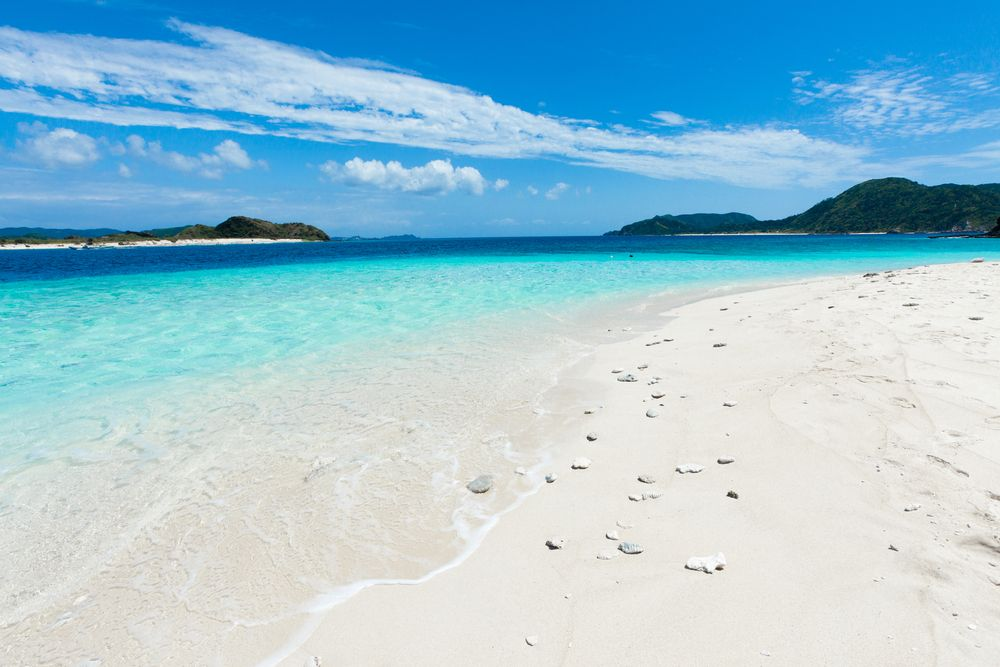 Ishigaki-jima is an island paradise, with crystal waters and colorful coral and fish just beneath the surface. About 200 miles off of the Okinawan mainland, Ishigaki-jima ia covered in lush green mountains, including Mt. Omoto-dake, the highest mountain in Okinawa. This makes for incredible views of the island, its coastline, and the surrounding ocean. The coral reefs in Ishigaki-jima are some of the most scenic in the world, noted especially for the variety of coral beneath the clear water. Notable spots include Shiraho, for its many types of colored coral, and Kabira Bay, with some of the bluest waters in Okinawa. In Kabira Bay, swimming, snorkeling and diving are prohibited, but glass bottom boat rides allow visitors to see beneath the water. Black pearls are also cultivated in the bay, one of only two spots in Japan.
Tokashiki-jima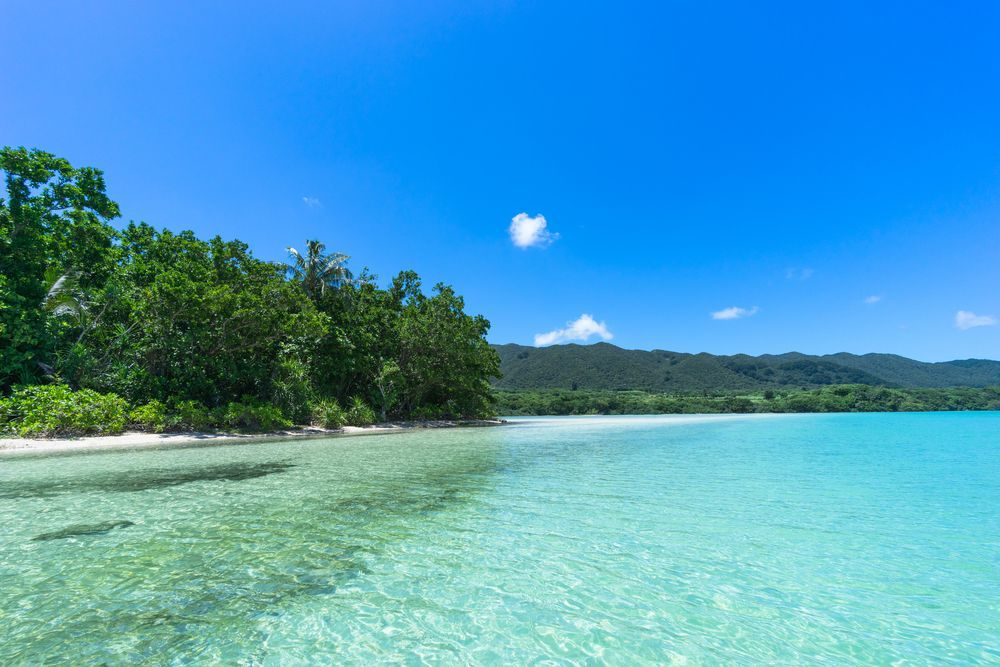 Tokashiki-jima, the largest of the Kerama Islands, only has a circumference of about 10 square miles. Tropical vegitation covers the island, which is also surrounded by hills. Long, sandy beaches spotted with dried coral surround the island. Diving and fishing are some of the most popular activities on the islands, as is humpback whale watching in winter and early spring.
Note:
ICENT 2020 is not authorized to assist with the VISA process beyond providing the Notification of Acceptance Letter and Invitation Letter (after registration) issued by the ICENT conference. Should your application be denied, ICENT cannot change the decision of the Japanese Ministry of Foreign Affairs, nor will ICENT engage in discussion or correspondence with the MOFA or the Embassy of Japan on behalf of the applicant. ICETN can't supply special visa documents issued from local Japan.
Visa Information
The following countries can gain entry to Japan without a visa. Length of stay varies from 30 to 90 days depending on your nationality.
Andorra, Argentina, Australia, Austria, Bahamas, Barbados, Belgium, Brunei, Bulgaria, Canada, Chile, Costa Rica, Croatia, Cyprus, Czech Rep., Denmark, Dominican Republic, El Salvador, Estonia, Finland, France, Germany, Greece, Guatemala, Honduras, Hong Kong, Hungary, Iceland, Indonesia, Ireland, Israel, Italy, Latvia, Lesotho, Liechtenstein, Lithuania, Luxembourg, Macau, Macedonia, Malaysia, Malta, Mauritius, Mexico, Monaco, Netherlands, New Zealand, Norway, Poland, Portugal, Republic of Korea, Romania, San Marino, Tokyo, Slovakia, Slovenia, South Korea, Spain, Suriname, Sweden, Switzerland, Taiwan, Thailand, Tunisia, Turkey, U.S.A, United Kingdom and Uruguay
All foreigners should expect to be photographed, fingerprinted and questioned each and every time they enter Japan.
For more information please visit: https://www.projectvisa.com/visainformation/Japan